Hi, we're Craig and Bethany!
Here's why we created our Healthy Together recipe book
There are many pillars to health, and proper nutrition is a major component. But the problem we have in our world nowadays is that a lot of the nutrition recommendations we have are just flat out wrong, and a lot of people are applying the wrong information and not getting the results they want (and need!). So we wanted to bridge that gap and give you food that is both health-promoting and still tastes delicious. Because we believe that any food can be made healthy - as long as you use high-quality ingredients. So with that mindset, we developed our own recipe book with your same old favorite recipes, just with completely upgraded ingredients. Enjoy!
HERE'S WHY I CREATED HEALTHY TOGETHER
Who is Craig McCloskey?
Master Certified Health Coach
Craig McCloskey is a graduate of The Pennsylvania State University, where he received a Bachelor's of Science degree in Nutritional Sciences as well as a minor in the study of Kinesiology. While attending Penn State he was a dual-sport collegiate athlete, playing baseball and swimming, and spent his summers off as an ocean lifeguard on the Eastern Shore.
Additionally, Craig attended the Institute of Transformational Nutrition where he received credentials as a Master Certified Health Coach, specializing in weight loss, autoimmune diseases, digestive health, cancer, diabetes, and more. The institute provides professionals with the scientific study of human health through a lens of holistic wellness including biological, psychological, and spiritual areas of life.
Currently, Craig is the Resident Nutritionist at The Model Health Show, featured as the #1 Fitness and Nutrition podcast on iTunes. He resides in Wilmington, North Carolina with his girlfriend, Bethany, and his dog, Koda, where he enjoys cooking, reading, and surfing gnarly waves.
90 Pages of Pure Deliciousness
We understand the need for personalized health recommendations in our modern day world. That's why our clients receive cutting-edge protocols made just for them, along with very unique nutrition advice that suits their current health goals. While we believe following a personalized approach is the quickest and most efficient way to reach peak health, we also understand not everyone wants to go through a full program. That's why we are offering our Healthy Together recipe book for the entire community! While health has many different pillars, changing your diet to including more whole foods your body has an ancestral intelligence with is 80 percent of the battle. We want everyone to have more energy, lose that stubborn belly fat, and perform better on a consistent basis, all while enjoying their food and never depriving themselves. Let's get Healthy Together!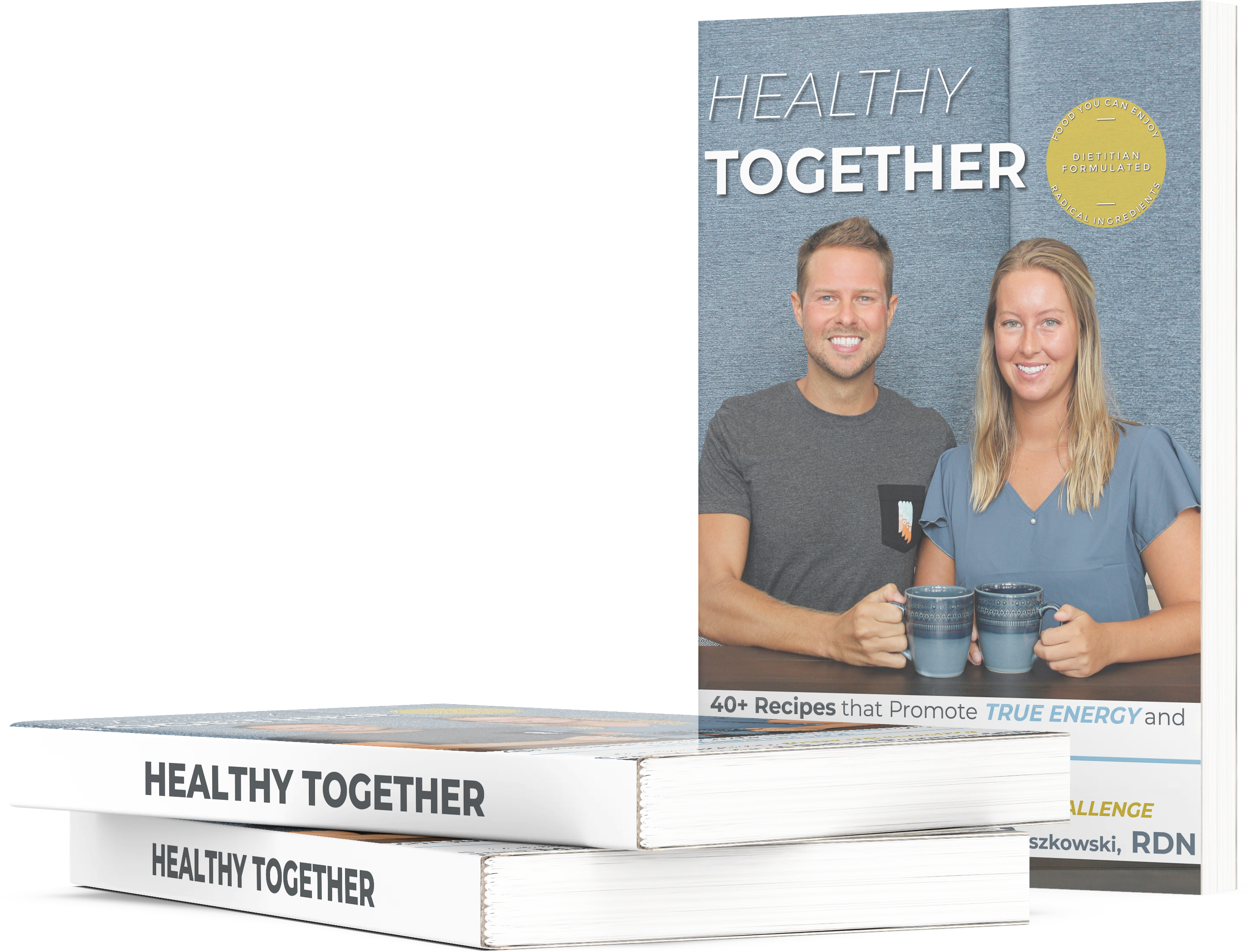 WHAT YOU'LL GET INSIDE
your Healthy Together recipe book!
40+ delicious, dietitian formulated recipes to help you gain true energy and burn fat...for good!
A wide variety of meals for every time of the day including bonus recipes like smoothies, juices, bowls, broths, and more!
A complete calorie and macronutrient breakdown for each recipe
A brief description why each meal is beneficial for improving the health of your body
Includes options to suit vegans, carnivores, and everywhere in between
BONUS RESOURCES section containing all of our favorite products, kitchen essentials, and much more - with steep discounts included
WE HAVE OPTIONS FOR EVERY DIET PREFERENCE
From vegan to carnivore and everywhere in between, we have you covered!
WHO KNEW EATING HEALTHY COULD TASTE SO GOOD!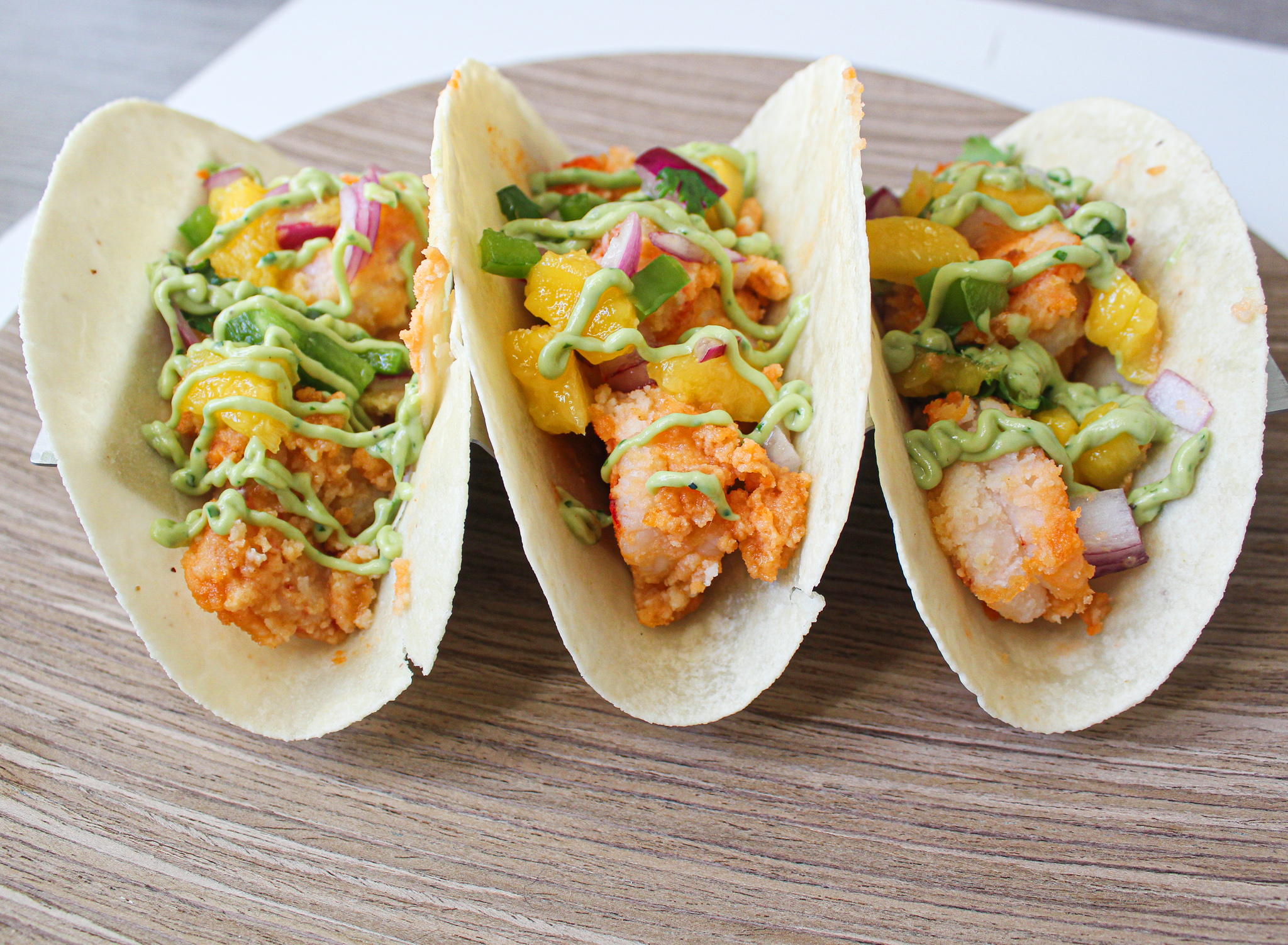 Coconut Shrimp Tacos with Mango Salsa and Avocado Citrus Dressing
A nice twist to your normal Taco Tuesday! This sweet, yet savory combination is nice for kids, adults, and everyone in between. You'll love these shrimp tacos so much you might actually end up becoming someone who loves to cook! Pair with a glass of white wine and a side of your choosing.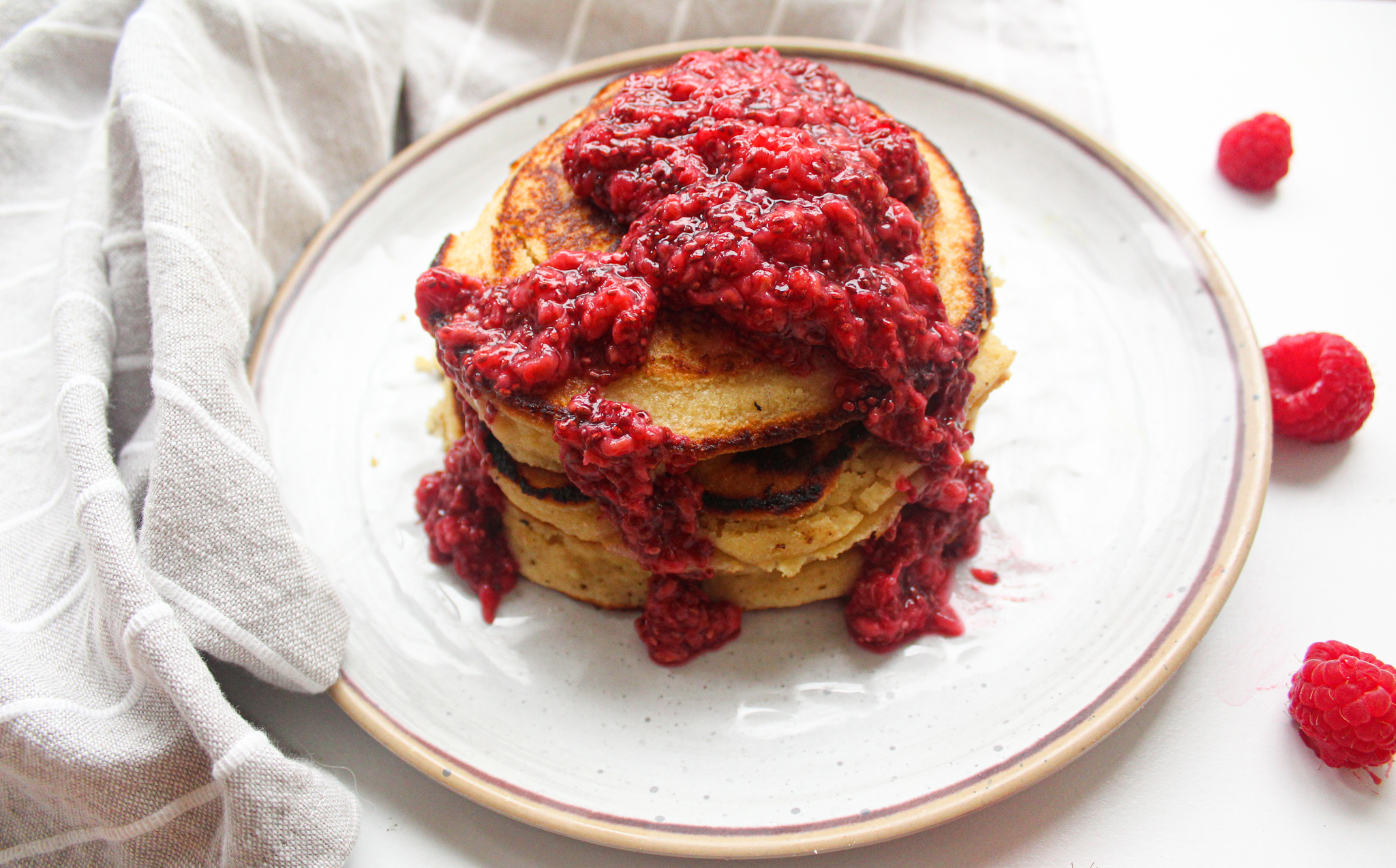 Almond Flour Pancakes with Raspberry Chia Compote
Pancake lovers rejoice! Enjoy this delicious, mouth-watering recipe with someone you love. With a perfect combination of macronutrients and antioxidants you will wonder how pancakes can be so healthy!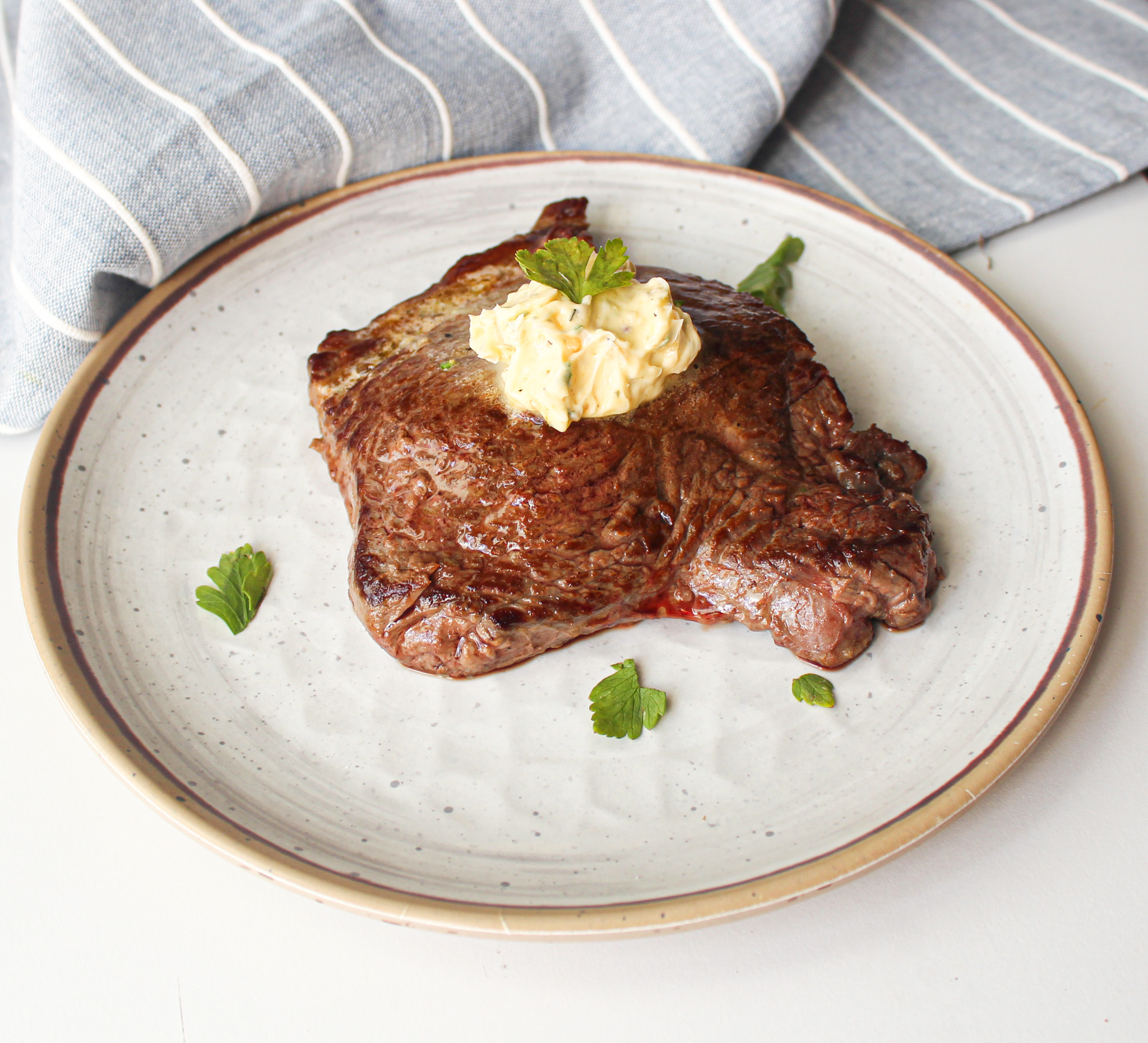 Garlic & Herb Grassfed Steak
A very flavorful, nutrient-rich combination! We recommend pairing your garlic & herb steak with our sauteed pesto broccolini or bacon bit Brussels sprouts. This is a very filling recipe so be prepared to save your leftovers for steak and eggs tomorrow morning! Who knew eating healthy could taste so good?